Our reputation, referrals, and
repeat business are our
greatest assets and are
earned through our quality service.

Agent for Wheaton Interstate Moving
Those that have had to look for a quality and reliable mover, storage contractor, or a company to distribute their products know how stressful an endeavor it can be. Looking in the Yellow Pages (or maybe now on the Net) is the typical method of selection. But don't they all look the same in print? All movers are not created equal. Please view our site to see why our customers have trusted HENDERSON TRANSFER with their belongings for over 70 years!

A little history, our mission statement, accreditations,
memberships, and affiliates.


A description of the many things that we do.


We will be glad to give you a "ball park" estimate for any of our services or products. You can also request brochures or just general info.
1611 Broadway Street
Vincennes, IN 47591
Phone: 812-882-8860
Toll-free: 800-727-1992
Fax: 812-882-6114
www.HendersonTransfer.com

info@hendersontransfer.com






---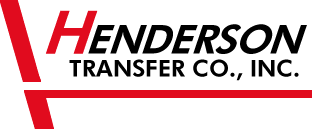 Agent for Wheaton Interstate Moving
WVL: USDOT 70719
MC87113

HTC: USDOT 125434
MC46612
IL 6547 MC
IN 12952-A