SERVING ALL TYPES OF CUSTOMERS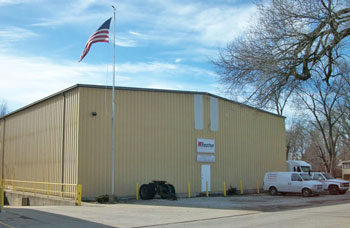 Residential: Household moves paid by individuals.
Corporate: Moves paid by employers
Commercial: Office moves, record storage, or distribution services.
Military/ Government: Moves paid by the Department of Defense or Government Services Administration
SERVICING A LARGE AREA
Local: Moves of 30 miles or less within the same state (IN or IL), based on an hourly rate including travel time.
Indiana and Illinois Intrastate: Any move within these states, over 30 miles is based on weight.
Interstate and International: Through our affiliation with WHEATON WORLD WIDE MOVING, our services are truly worldwide.
PROVIDING A RANGE OF MOVING RELATED SERVICES
Packing Labor & Materials: Cartons can be shipped anywhere in the US.
Crate & Freight: This can save $$$ on small shipments.
UPS Service Center: Up to 150 pounds & 130 inches (girth plus length). We'll even pack it for you.
Storage: For business records, household goods (long or short term), excess inventory, or part of a distribution service.
Distribution: Includes shipping or receiving, storage, and pickup or delivery.